Kuliah umum ini akan memperkenalkan bidang ilmu Synthetic Biology dan aplikasinya dalam the International Genetically Engineered Machine (iGEM) Competition. Materi yang akan dibahas pada kegiatan ini yaitu:
Pengantar Synthetic Biology
Pengenalan kompetisi iGEM
Diskusi dan Brainstorming Program Kreativitas Mahasiswa
Workshop (Hands-On) "In-silico Plasmid Design with Benchling"*
Kuliah umum dan workshop akan dilaksanakan pada hari Sabtu, 12 Oktober 2019 di Auditorium, Fakultas Biologi, Universitas Gadjah Mada.
*pendaftaran workshop terpisah (only 25 seat available!)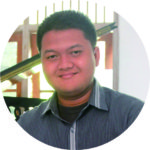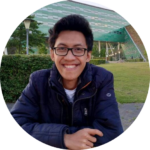 In-silico Plasmid Design with Benchling
Manajemen sekuens DNA / Protein merupakan hal penting bagi peneliti yang bekerja dengan rekayasa genetika ataupun synthetic biology. Peneliti perlu memiliki sebuah fasilitas untuk merekam semua informasi dari plasmid, primer, hasil sequencing, maupun sekuens referensi yang digunakan dalam penelitian. Pada workshop, peserta akan belajar menggunakan Benchling, sebuah cloud collaboration platform untuk ilmu hayati.
Workshop ini akan dilaksanakan setelah kuliah umum, di Auditorium, Fakultas Biologi UGM pukul 12.30 - 14.30 WIB. Kursi terbatas untuk 25 orang!
Registrasi Peserta
Peserta mengisi biodata dan mengupload Kartu Mahasiswa / Kartu Identitas pada tautan di bawah. Pembayaran tiket dilakukan melalui Loket.com dengan entrance fees berikut:
Tiket General Lecture (Mahasiswa S1): Rp 50.000,-
Tiket Kuliah Umum & Workshop (Mahasiswa S1): Rp 75.000,-
Tiket General Lecture (Umum): Rp 75.000,-
Tiket Kuliah Umum & Workshop (Umum): Rp 100.000,-
Fasilitas
Snack & Makan Siang
Teman baru & kesempatan berdiskusi ide PKM!
Modul Praktikum (khusus peserta workshop)
Penyelenggara tidak menyediakan sertifikat untuk kegiatan ini